HEY American retailers!
You can now buy from us through FAIRE. Their mission is to empower independent entrepreneurs to chase their dreams. By simplifying the wholesale buying process and offering straight-forward financial terms and logistics, they're here to help you find great wholesale vendors and grow your retail business.
We are happy to be working with faire and honored that are selling our products.  https://www.faire.com/brand/b_4pzrdgo6vq  

Canada made
They have different sectors of Canadian brands which are doing a great work and providing more value to Canadians by their quality products or services.
Spice of Life is a hot sauce made in Markham, Ontario to raise money for a local charity run back in 2013. They raised over $1000 for the charity and soon realized there was a demand for their hot sauces and preserves. Spice of life was started as a hobby quickly turned into a full time business!
Their sauces are 100% natural Hot Pepper Sauce and do not have any additives, fillers or preservatives. 
 Spice of life believes in supporting local farmers as well as supplying only the freshest, highest quality ingredients. All of their ingredients from local farms to create their Gourmet Sauces. Try them out and taste the difference! 
Woman owned
Faire Collaborates with women-owned brands and businesses by giving them the opportunity to widen their reach. They partner with a female-run brand each month to spotlight on their blog, and they offer customers an opportunity to win a bundle of products and goodies. When you run successful collaborations, both you and your partner get to celebrate being women-owned AND have an opportunity to get eyes on products—win, win!
Here's one of many Women owned fashion brand. 
Femme Faire is a Canadian Ethical Fashion Brand. We thoughtfully design & create handmade fashion accessories for you to feel beautiful in. Our products are all Ethically Handmade in Canada by Newcomer Women. We strive to empower and create positive social change.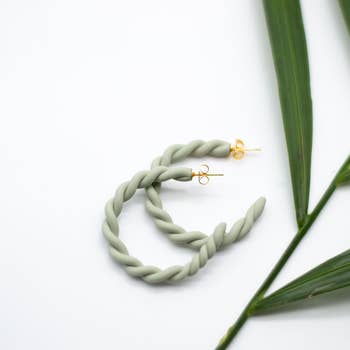 @femmefaire 

Ship to US and Canada
 
They've already connected more than 170,000 local retailers with thousands of emerging and established brands, and are inspired every day by their creativity, resilience, and spirit of those fueling the Shop Local movement.